My Polaroid camera just appeared in my life at the right time and gave me a "kick" …the glossiness, the square, the "instantness" and the unpredictability.
Drawing on the original Polaroid with the simplicity and beauty of a black line. The lines changing what is, and the picture becoming something else.
My drawings  are the limitless variations of relationships to lines, geometry and form. Exploring spatial contexts and creating rooms and voids.
​These in-betweens are freedom for thoughts as much as freedom from thoughts.
My newer works Portraits of Minds is a series of heads or minds. I am now exploring our thoughts, our minds, our activity in our heads. Using intuitive lines and colours to express the madness of our minds within.  Our experiences exploding within our skull,  I am curious about what is going on there.
What is going on or happening  in our in-betweens and voids?
The Royal Glasgow Institute of the Fine Arts
153rd Open Annual Exhibition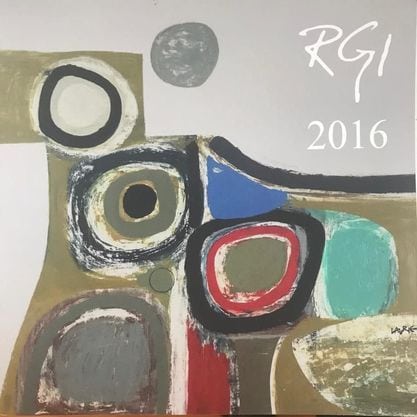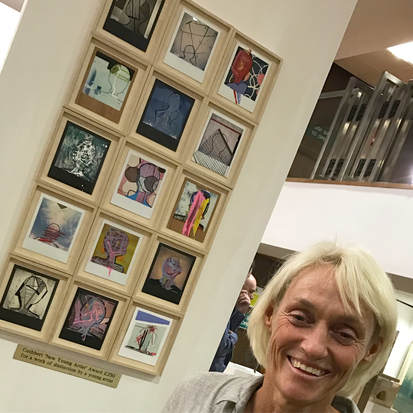 Billie Thackwell – Galleri Albin Art 16.12.2017
Tittel: Mange åpninger
Når det dreier seg om kunst kan titlene ofte ha avgjørende betydning. «Uten tittel» er like talende som en litterær, beskrivende tittel. Billie Thackwell har valgt å kalle sine malerier på Polaroid-fotografier for «Portraits of Minds». Det er en tittel som åpner fremfor å lukke.
Et portrett er en kunstnerisk sjanger. Ett portrett er en definert enhet. Portretter i flertall kan være så mangt. På samme måte kan «Minds» være både et bilde på alt det som foregår i ett, enkeltstående menneskes sinn, så vel som en mer generell betraktning av fenomenet.
De språklige detaljene fungerer som et speil for Billie Thackwells arbeider. På samme måte som språket gir oss et verktøy for å beskrive verden, jobber hun med kunstneriske utfordringer som kan gi oss en forståelsesramme å se verden gjennom. Når tittelen «Portraits of Minds» kombineres med polaroidmalerienes begrensede format åpnes muligheten for en grensesprengende opplevelse.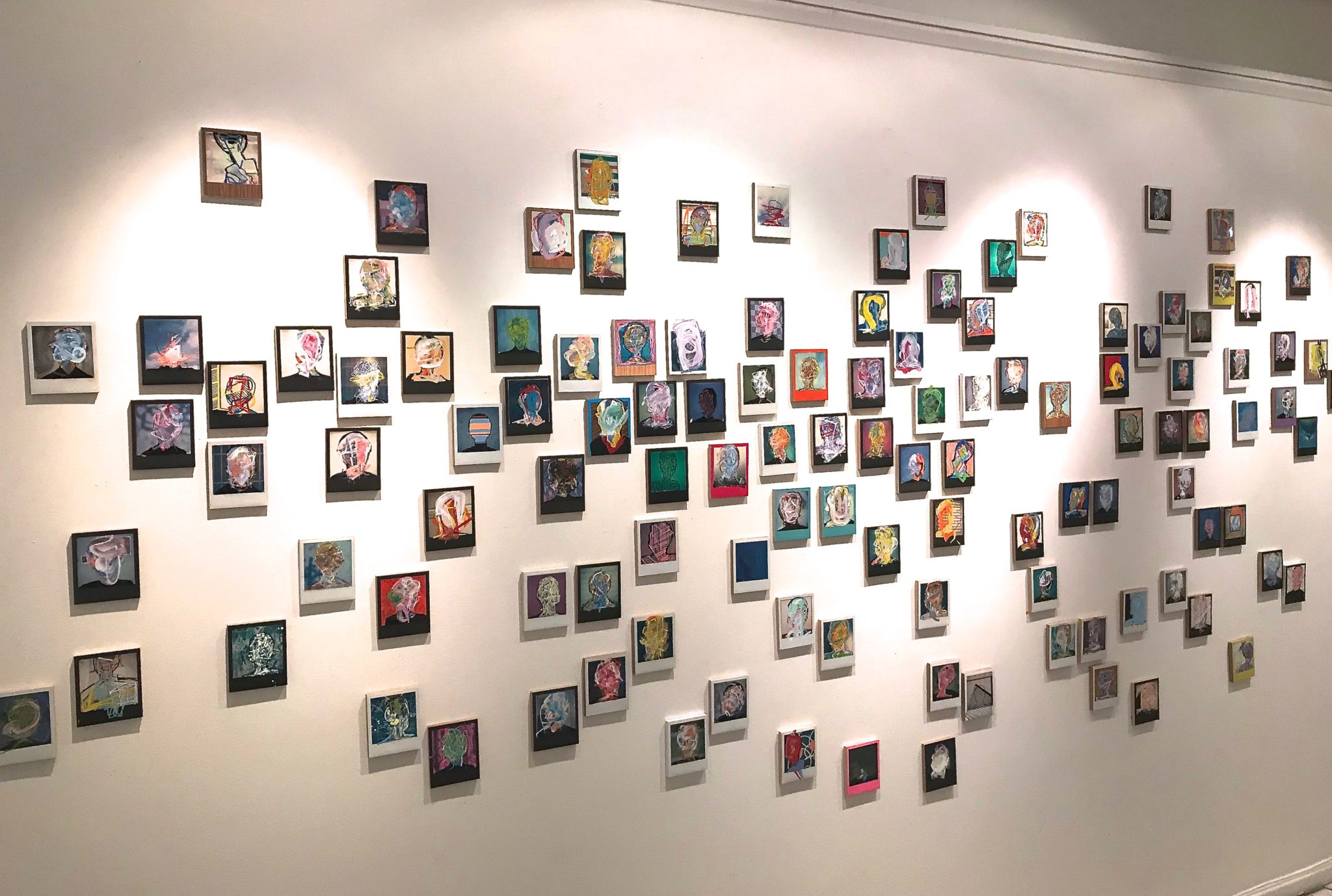 Utgangspunktet for kunstverkene er (hovedsakelig) fotografier av detaljer i kunstnerens atelier, tatt med et Polaroid-kamera. Fotografiene har et kvadratisk format og spesielle farger. Billie Thackwell både tegner og maler små komposisjoner direkte på fotografiene. Det blir bilder som både ignorerer, tar hensyn til og samhandler med det fotografiske motivet. For å gjøre presentasjonen komplett monteres de ferdige bildene i hver sin boks. Noen av dem blir valgt ut og forstørret.
Billie Thackwell har forsket i det minimale formatet i mange år. Når hun nå velger å stille dem ut markerer det et vendepunkt. Hun er kanskje ikke ferdig med utfordringen det lille formatet gir, men hun ønsker å bruke mer tid på større arbeider i ulike teknikker. Hun ønsker å åpne for andre sider ved sin egen bevissthet. Resultatet er at vi kan vente oss andre «Portraits of Minds» ved neste korsvei. Tittelen blir kanskje annerledes, men basisen vil være den samme.
Lars Elton er kunstkritiker, redaktør og frilansjournalist. Han har over 30 års erfaring som kritiker og kommentator. Han er for tiden kunstanmelder i Dagsavisen.
LINKS – THINGS TO SEE, READ, UNDERSTAND AND VISIT